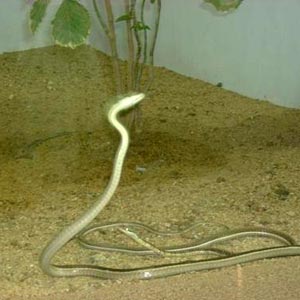 Fast facts
Date of Establishment-
1972.
Chief attraction-
Different species of snakes.
Location-
Chennai.
About Snake park!
The snake park is located in the area that surrounds the Raj Bhawan i.e. the residence of Governor of Tamil Nadu. The park was founded by Romulus Whitaker the famous wildlife conservationist. The snake park was established in the year 1972. The park is a lovely place for kids to enjoy their holiday. The park has a reptile houses along with a small park for children. In this park children can play freely.
Flora-
The Park mainly comprises of thorn forest and dry evergreen scrub type of vegetation. The park has around 350 different species of plants, which includes herbs, climbers, shrubs, grasses etc. It also comprises of 24 different types of trees like sugar apple, neem etc.
Fauna-
The snake park holds various species of snakes like the King cobra, Pythons, Banded krait, Vipers, Puff adders etc. It also holds other reptiles like crocodiles, turtles, alligators etc. While playing in the children park, kids can see various animals like Spotted deer, Sambar, Porcupine, Black buck, Mongoose, Python, Jackal, Cormont, Common languor etc.
How to reach!
Air-
Chennai has an international airport, which connects it to all parts of the world.
Rail-
Chennai is well connected by rail to major cities in India.
Road-
Chennai is well connected by road.
Lecture-demonstrations, by the hour, in Tamil, Hindi and English, helps inform and educate visitors. For the adventurous, an opportunity is given to handle the snakes at these demonstrations. Equally interesting is the venom-extraction demonstration.
Open from 8.30 am to 5.30 pm.
Closed on Tuesdays.